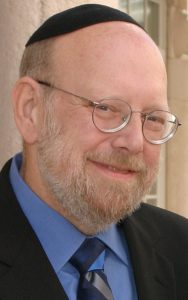 PROFESSOR NATHAN KATZ
Conference organizer
Nathan Katz is Distinguished Professor, Emeritus, at Florida International University in Miami. He served there as Director of Jewish Studies, Director of the Program in the Study of Spirituality, Bhagwan Mahavir Professor of Jain Studies, Kaufman Professor of Global Entrepreneurship, and Chairman of the Department of Religious Studies. He is also Academic Dean of the Chaim Yakov Shlomo College of Jewish Studies in Surfside, Florida.
The author of fifteen books and more than one hundred scholarly and popular articles, Professor Katz has won four Fulbright awards for research and teaching in South Asia, where he has lived for more than seven years. He has been named a "Master Teacher" by the Florida Humanities Council an unprecedented twelve times, and in 1994 his classroom excellence was recognized with a Florida State University System Teaching Incentive Program award. In 1999 he won the President's Award for Achievement and Excellence, the most prestigious distinction awarded by FIU. His most recent book, Who Are the Jews of India?, was a finalist for the 2000 National Jewish Book Award in Sephardic Studies. The book also earned the 2004 Vak Devi Saraswati Saman Award from India.
Professor  Katz's research spans the religious traditions of South Asia and focuses on Indo-Judaic Studies. He has written more than a dozen books about Buddhism, Hinduism, and Judaism. His most recent book is Indian Jews: An annotated Bibliography 1665-2005 (2013). His other books include The Last Jews of Cochin: Jewish Identity in Hindu India (co-author with Ellen S. Goldberg, 1993), Who Are the Jews of India (2000. Finalist for the National Jewish Book Award); Ethnic Conflict in Buddhist Societies: Sri Lanka, Thailand and Burma (co-author, 1988), and Buddhist Images of Human Perfection (1982).
The editor of the Journal of Indo-Judaic Studies, an academic journal devoted to exploring the interactions and affinities between Indian and Jewish civilizations, he has been a pioneer in establishing dialogues between Jews and Hindus, Buddhists and Jains, on international and local levels. In 1990 he was invited to participate in the historic Tibetan-Jewish dialogue, hosted by the Dalai Lama at his palace in Dharamsala, India. He was a featured character in Rodger Kamenetz's best-seller, The Jew in the Lotus, and he made an appearance in the film of the same title.